Please wait while we load your information.
---
There are multiple options for support help.
Please select one or check out the
page for information.
Thank you for your email via support.jeppesen.com. Your email has been sent and you will receive a response within 24 hours.
Ok
×
Yes, I agree. Let's go
You must agree before proceeding.
No, I do no agree.
You must agree to continue.
Are you sure?
By declining to read and agree to the Jeppesen Terms of Use Agreement and Jeppesen Privacy Policy you will not be able to access your account on the Customer Service Portal.
Wait, I've changed my mind.
You must agree before proceeding.
I do not accept the terms and
conditions.
Your browser is out of date and not compatible with our website.
Please upgrade to IE 9 or greater, or use an alternate browser, FireFox or Chrome (recommended).
Password Reset
Reset your Customer Support Portal Password by providing the registered email address below.
×
Help us refine and improve your experience.
Your opinion is important. We want to know how you feel about any part of the Customer Support portal. Please select a smiley that best describes your experience.
Thank You for your Feedback!
Your feedback and comments will help us to improve and provide more value.
Please
click here
to contact us if you have further questions.
×
When you register we unlock a richer experience for you with additional content, alert subscriptions, case management, chat and more. Authentication is not currently shared with other Jeppesen sites and products and a separate login is needed for signing in to this portal.
×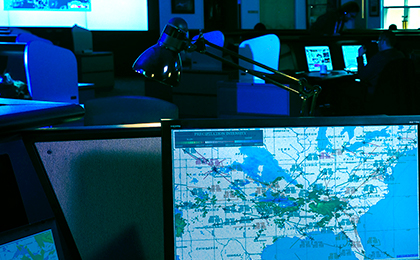 Dispatch
NOTAMs, trip planning, weight and balance, performance, and weather are all essential aspects of your job as a dispatcher. With advanced dispatch data and technology, we help protect the integrity of your flight schedules. Plus, the comprehensive information available through our support portal will enable you to get the most out of your Jeppesen dispatch tools. Also, be sure to check out the Flight Planning section for additional product support related to your dispatch tasks.
 
Select the product you want to learn more about...